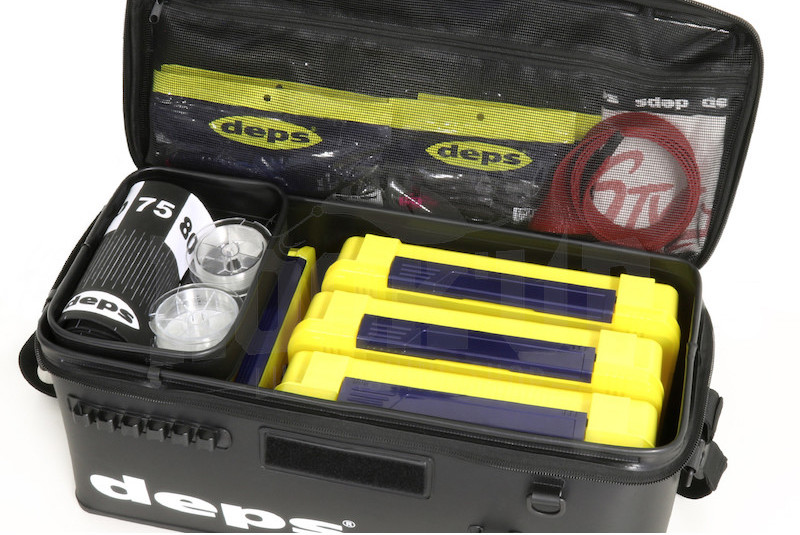 The Deps Bakkan Large has an XXL capacity allowing it to store 3 x DEPS 3043NDD and 3 x DEPS 3020NDDM. A great possibility of combinations of boxes and bakkans is available to you. Everyone can store their bakkan according to their fishing style.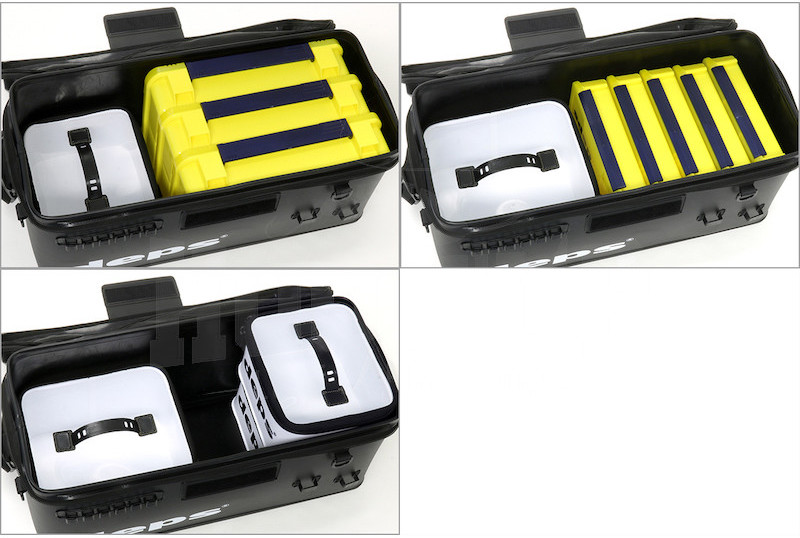 3 x DEPS 3043NDD

9 x DEPS 3020NDDM

5 x DEPS 3020NDDM

.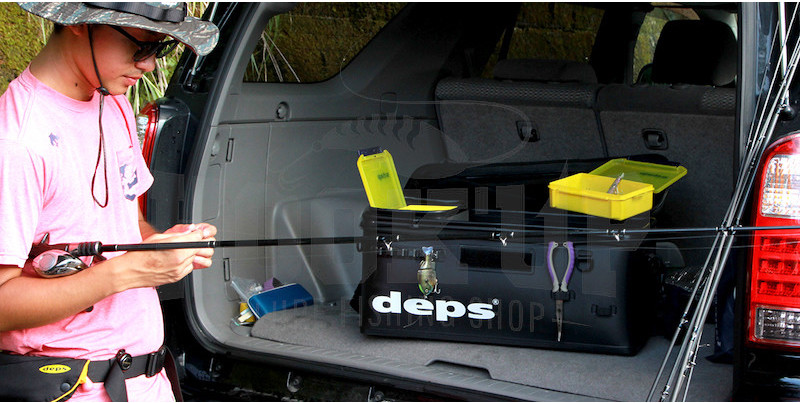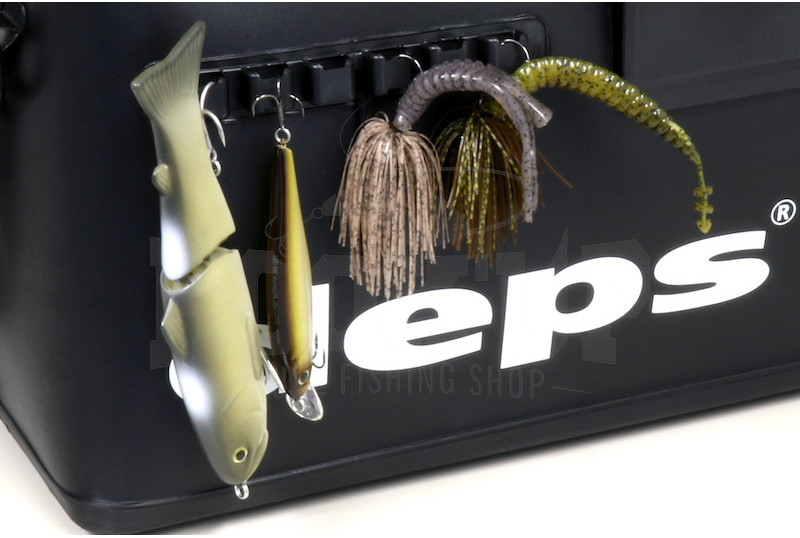 Let your lures dry and remove corrosion such as rust, simply by hanging the lure after use. If you store them in a tackle box after drying, you can greatly reduce the transfer of rust to other lures.

The inner tray can store small items that cannot be stored, it can also be attached to the outside, making it a deep and convenient tray for inserting sinkers, hooks, leaders, etc. which are likely to be lost during assembly.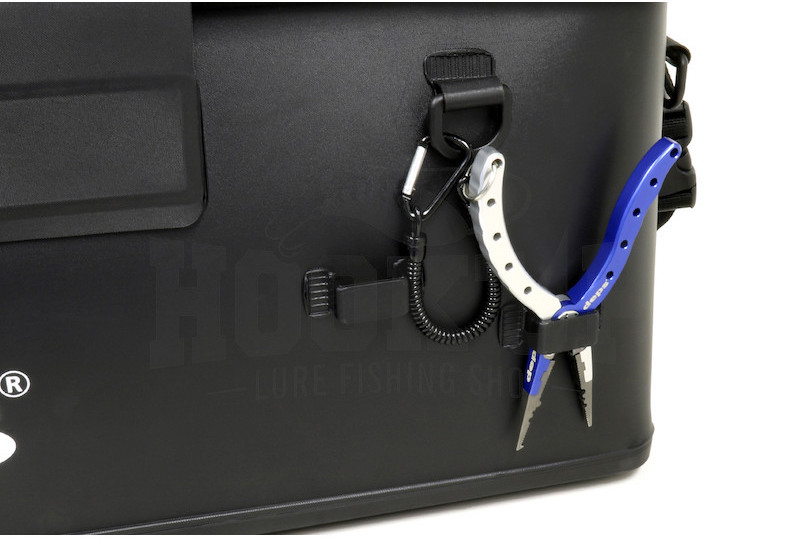 This holster can be selected according to the size of the plier. It is located on the right side of the front panel. In addition, the Deps Bakkan Large has many hooks that will allow you to hang pliers, cords, keys and other accessories that are easily lost.

A large capacity mesh pocket is provided on the back of the cover, which prevents water from entering due to rain or splashing. This pocket is very practical for storing items that are not used during a fishing trip.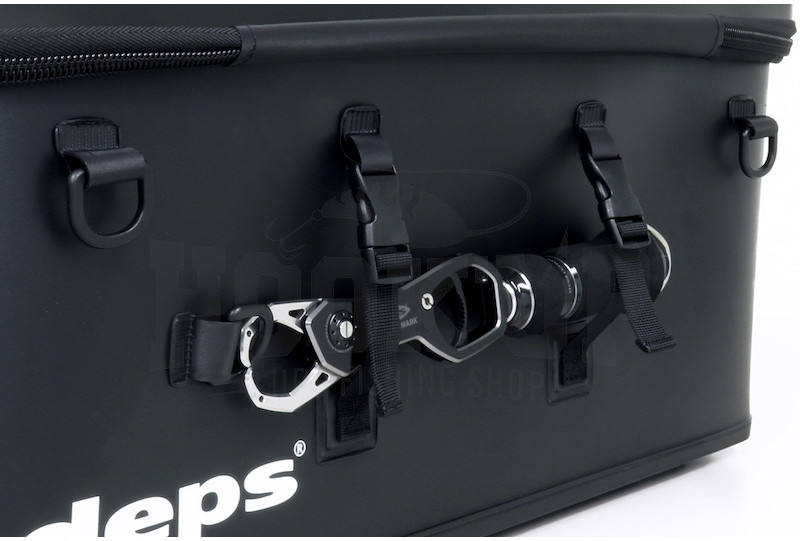 This panel can be used according to its style, such as carrying a fish clip, a landing net handle on the back ...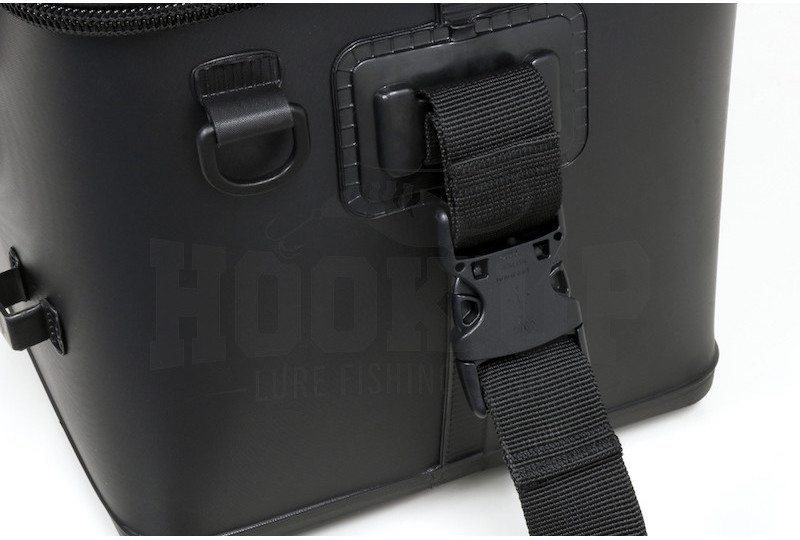 Detachable and adjustable shoulder strap.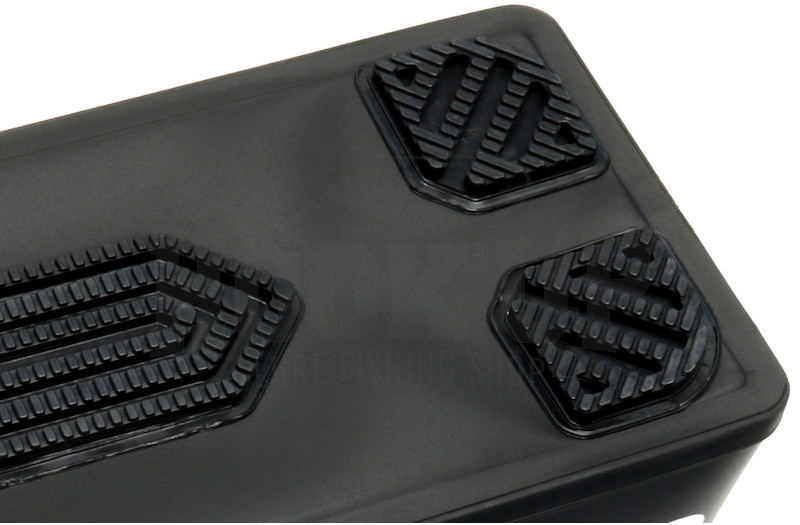 The non-slip rubber feet of the Deps Bakkan Large make it extremely stable, even on the floor of a boat. They are arranged at the four corners and in the center of the bakkan.
*Items such as lures, tools and boxes are not provided