DEPS NEW HIGHSIDER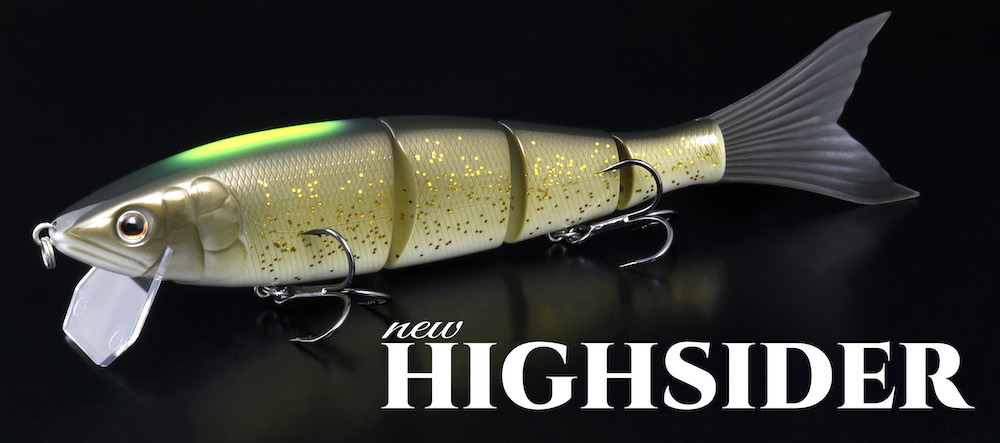 C'est en 2007 que DEPS commercialise le modèle originel de HIGHSIDER, un leurre très innovant pour l'époque et précurseur des swimbait multi sections devenus aujourd'hui extrêmement populaires comme notamment la Strout de chez Biwaa ou le fameux Balam de chez Madness.

La nouvelle version rebaptisée NEW HIGHSIDER 172 a été améliorée sur plusieurs points. Il conserve ses caractéristiques fondamentales à savoir un corps articulé en 4 sections mais possède maintenant une caudale en élastomère très souple contrairement à l'ancien modèle qui était équipé d'un feather hook en queue.
Le nouveau corps est maintenant en ABS alors que les précèdent étaient en résine expansée. L'évolution majeure apportée par Okumura réside dans sa bavette devenue amovible ce qui va lui permettre d'élargir considérablement son spectre d'utilisation. Le système de fixation astucieux permet de retirer la bavette avec une simple pression sur le clips.
(En cas de casse ou de pertes, des bavettes et queues de rechanges sont vendues séparément).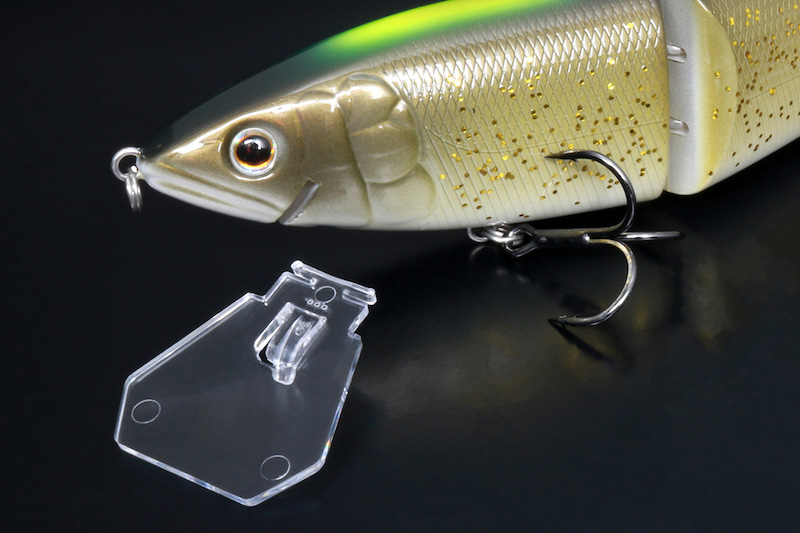 Les pêcheurs de brochets qui ont connu le premier modèle seront ravis de cette nouvelle option que certains réalisaient eux même en mode custom. La bavette confère au NEW HIGHSIDER 172 un rolling rapide très serré en cranking. Conçue en polycarbonate, elle est très résistante et permet de passer sans encombres dans les obstacles et les herbiers jusqu'à une profondeur d'environ 1.5m. Il est donc très intéressant à utiliser à la manière d'un crankbait dans les roches et les arbres morts. Sans bavette, le NEW HIGHSIDER 172 va avoir une nage plus ample et pourra être ramené à très grande vitesse pour simuler un poisson en fuite et pourra être lesté pour atteindre la profondeur de nage souhaitée.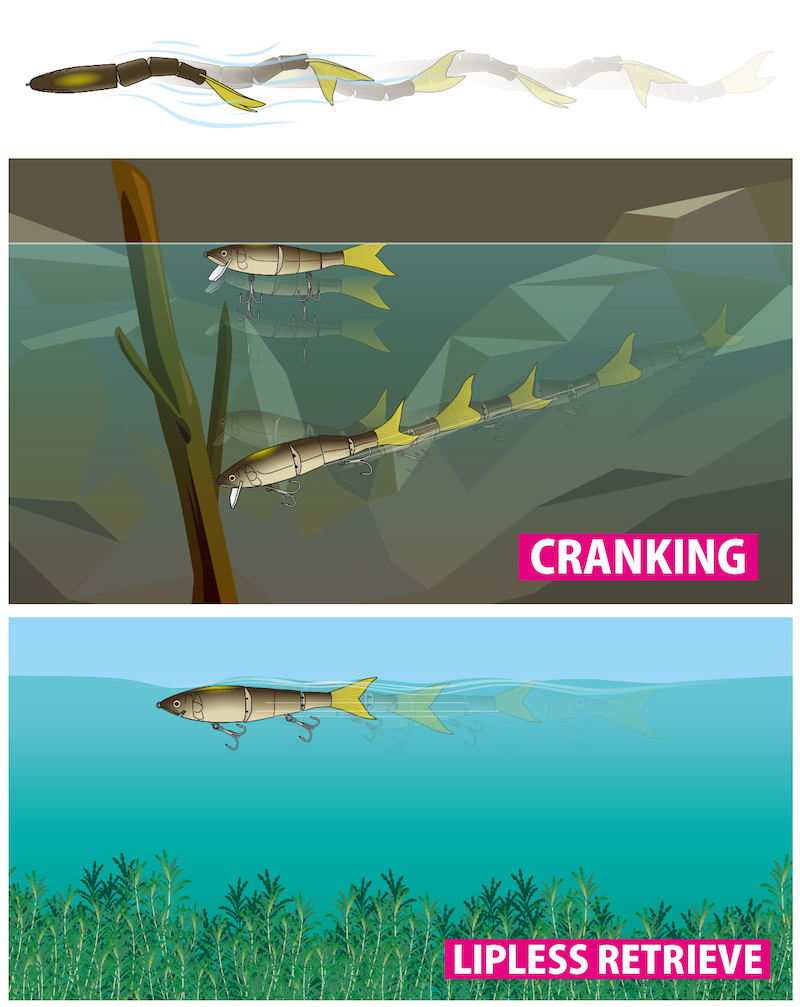 Pour le rendre slow sinking, il est possible de lui ajouter des plaques de plomb adhésifs sous le ventre comme les Zappu Board Weight ou des lest clipasble comme les John Weight pour le rendre sinking.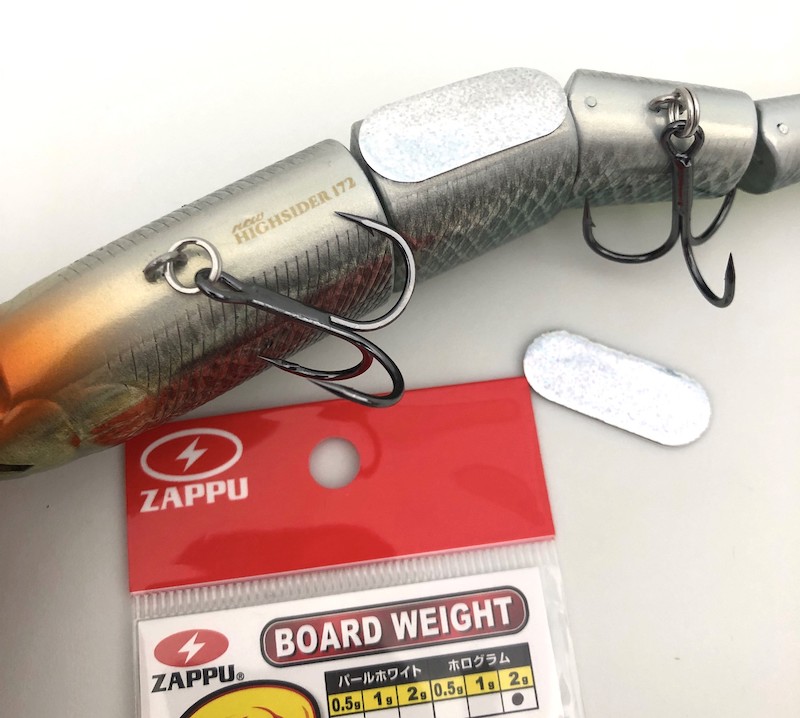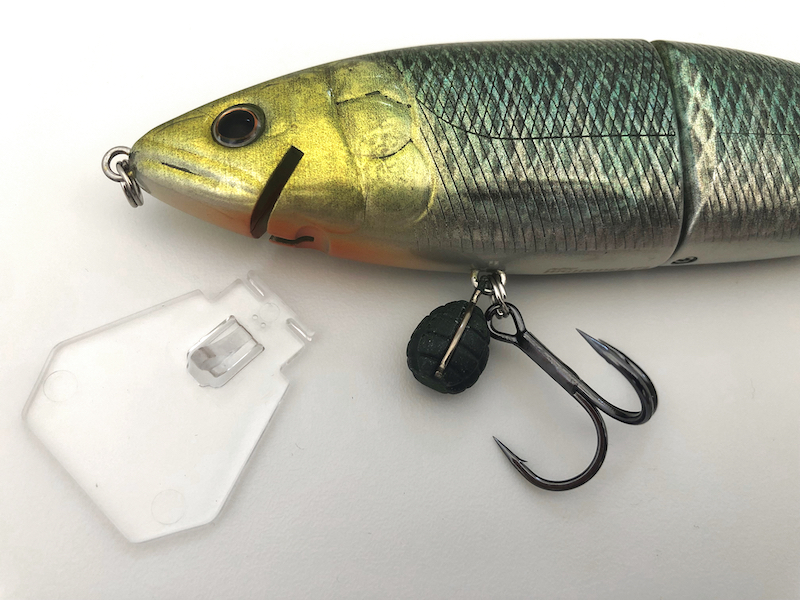 Il est également possible d'ajuster l'angle d'ouverture de la première articulation pour une action plus au moins ample. (il est recommandé de mettre un point de colle frein filet sur le filetage pour éviter de perdre la vis de réglage si on la désserre).

Le NEW HIGHSIDER 172 est vendu avec étui qui protège sa queue pour éviter qu'elle ne se déforme ou qu'elle fonde au contact d'autres plastiques.

Ce premier modèle flottant mesure 172 mm pour 74 g. 2 autres tailles sont en cours de prototypage (145 mm et 220 mm) mais sans date de sortie annoncée pour l'instant. La première color chart se compose de 6 coloris avec une dominance de robes naturelles pour les eaux claires.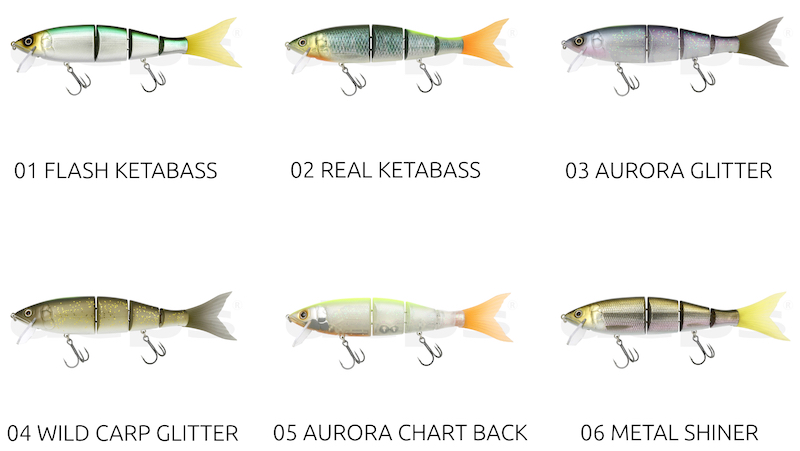 Related products
The Illex John Weight is a handy accessory that lets you quickly change the...

Le Deps New Highsider 172 est un swimbait multi sections à la nage très...