
 
Gomexus Alu Silver Power Handle 100mm for Shimano Daiwa Abu Garcia
Il n'y a pas encore d'avis.
Give your own touch of originality to your Casting reels with Gomexus Alu Silver Power Handle 100mm for Shimano Daiwa Abu Garcia !
More information
This one-piece aluminum handle ensures lightness and strength.
Warning !!! 2 axis holes available, please consult the compatibility list below.
Provided with a leaflet and all the tools necessary for quick replacement of your old handles without headaches.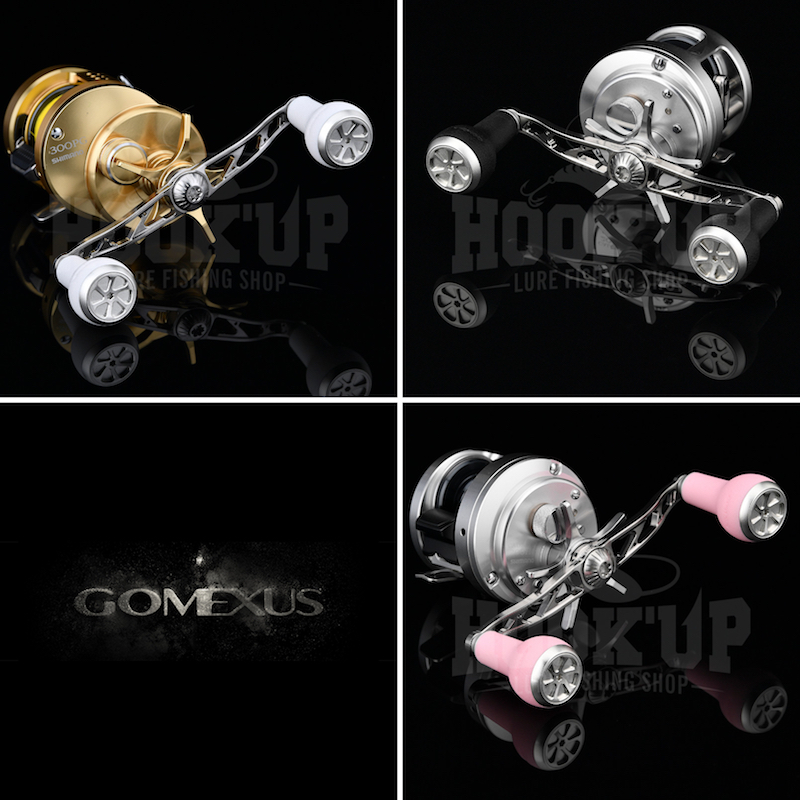  Reviews (0) - Review moderation 
There are no reviews for this product yet.
Combinations
Quantity
Price
Add to cart
Silver Black (7x4)

Shipping in 24h

Shipping within 2 to 5 days

Quantity unavailable

44,99 €

Silver Black (8x5)

Shipping in 24h

Shipping within 2 to 5 days

Quantity unavailable

44,99 €

Cork Silver (8x5)

Shipping in 24h

Shipping within 2 to 5 days

Quantity unavailable

44,99 €

Cork Silver (7x4)

Shipping in 24h

Shipping within 2 to 5 days

Quantity unavailable

44,99 €

Silver White (7x4)

Shipping in 24h

Shipping within 2 to 5 days

Quantity unavailable

44,99 €

Silver White (8x5)

Shipping in 24h

Shipping within 2 to 5 days

Quantity unavailable

44,99 €

Smoke Silver (8x5)

Shipping in 24h

Shipping within 2 to 5 days

Quantity unavailable

44,99 €

Silver Pink (7x4)

Shipping in 24h

Shipping within 2 to 5 days

Quantity unavailable

44,99 €

Silver Pink (8x5)

Shipping in 24h

Shipping within 2 to 5 days

Quantity unavailable

44,99 €

Smoke Silver (7x4)

Shipping in 24h

Shipping within 2 to 5 days

Quantity unavailable

44,99 €
Customers who bought this product also bought:
Products in the same category